Attention A T users. To access the menus on this page please perform the following steps. 1. Please switch auto forms mode to off. 2. Hit enter to expand a main menu option (Health, Benefits, etc). 3. To enter and activate the submenu links, hit the down arrow. You will now be able to tab or arrow up or down through the submenu options to access/activate the submenu links.

Gun Safety

---
Brain injury from the stroke may reduce your loved one's ability to safely use a gun. Guns pose a risk to everyone in your family, especially children. There are ways to reduce this risk.
---
What Do You Need to Know about Strokes and Gun Safety?
Changes from strokes can increase the risk of gun injuries. Look for these changes and take action.
Cognitive changes. Confusion, memory loss, and poor judgement are common after strokes. These changes are dangerous if guns are in the home. Your loved one may lose or forget how to lock and use guns.
Impulsiveness. Your loved one may get easily upset and act before thinking. If they have access, they may use a gun in a moment of frustration.
Changes in Body Function. Strokes can cause muscle weakness, stiffness, or paralysis. These changes may make it hard to safely clean and handle their guns.
Depression. Your loved one may be sad and hopeless. These feelings may lead to suicide or harm to others.
Be Alert for Warning Signs of Extreme Distress
Extra precautions are needed if your stroke survivor has any of the signs below. They may be thinking of suicide or harming someone. They should not have access to guns.
Facing a crisis or great losses
Violent behavior
Extreme sadness, frustration, and anxiety
Increased isolation
Excessive use of alcohol and drugs
Red Flag: Suicide Risk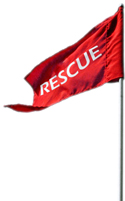 Objects like guns, medications, or sharp objects can be used during a suicidal crisis. If a Veteran is in crisis or having suicidal thoughts, these items can become deadly when they are easily accessible.
If your Veteran is in a mental health crisis and is thinking about hurting themselves, get help right away.
For immediate help you can call 9-1-1 for emergency services or 9-8-8, then press 1, for the Veteran Crisis line.
---
How to Talk to your Loved Ones about Guns
Before you make any safety changes talk with your loved one. Owning a gun may be important to them. Guns may provide security and control.
Be understanding and explain the need for gun safety.
Talk about the safety of the whole family. Make a family plan. Include other family members. They may help your loved one feel less threatened.
Discuss plans for the future. Set a date for when the family will need to sell, transfer or retire all guns.
---
Checklist to Assess for Danger in your Home
This list may protect your loved one and others from injuries.
Is your loved one in risk of suicide or harming others?
Has your family talked about gun safety since the loved one's stroke?
Is your loved one able to safely handle a gun?
Where are all the guns in the house?
Are all guns locked?
Regularly Check that your Home is Safe
Keep guns in a locked safe, cabinet, gun vault, or storage case. Limit access to the codes or keys. Caregivers of Veterans can get a free gun lock. Call the VA primary care team, social worker, or the suicide prevention coordinator.
Keep guns unloaded when not in use.
Store ammunition separately from gun. Let everyone know the ammunition was removed.
Consider replacing bullets with blanks or disabling the trigger mechanism. Be aware these guns may be mistaken as functioning in an emergency.
---
What Should the Family Know About Handling a Gun?
Keep guns away from children
Encourage your family to learn the basic rules of gun safety. Read and understand the owner's manual.
Treat all guns as if they are loaded. Carefully check that guns are unloaded when removed from and replaced in storage.
Never load guns while in the house.
Immediately remove bullets after use. Without delay, clean guns and put in a secure place.
Always point the gun in a safe direction away from others. Keep fingers off the trigger.
Removing Guns from the House
Your best course of action may be to remove all guns from the home. These changes may be temporary. Remove guns if any family member is extremely depressed, suicidal or has a severe mental illness.
Guns often provide feelings of independence. Be sensitive and respectful. It will likely be hard for your loved one to give up all guns.
Get support from family members, friends, and the healthcare team.
Talk with your loved one before you take the guns. Get their permission if possible.
Your loved one may be open to selling to a licensed dealer. Suggest giving the gun as a gift or inheritance to a licensed adult.
Suggest giving the gun to a training program. Gun-buy-back programs are options.
What if your Loved One Won't Remove the Guns?
Get help right away if your loved one is a danger to themselves or others.
Contact the local police if there is safety threat. The police may temporarily store the gun.
Federal law states that persons cannot buy or own a gun if they can't make sound decisions. You may need to legally become a guardian to remove the guns.
Brain injuries from stroke increase the risk of gun deaths and injuries.
Guns are the most common method of suicide. Be alert for warning signs of extreme distress and get help. Remove guns from the home if any family is extremely depressed suicidal or has severe mental illness.
Keep guns unloaded and store them in locked safes.
Talk with your loved one before making gun safety changes.
Removal of the gun from the home may be the only option. Be respectful when you talk about removing guns.
---
Other Resources
Additional credible resources on this topic can be found here. Website pages may change or update, therefore if a link does not work, you may also try to type the information into your internet search bar. This Resource List will be updated frequently.
---
References: Tholen, C. (2019, December 10). Gun Safety in the Home. Retrieved October 01, 2020, from https://www.asecurelife.com/gun-safety/; Guarino, B. (2019, March 30). Have a check-up? Why your doctor might ask you if you own a gun. Retrieved October 01, 2020, from https://www.washingtonpost.com/news/morning-mix/wp/2016/05/17/have-a-check-up-why-your-doctor-might-ask-you-if-you-own-a-gun/?noredirect=on; Lethal Means Safety &Suicide Prevention - Options. (2017, July 09). Retrieved October 01, 2020, from https://www.mirecc.va.gov/lethalmeanssafety/safety/; https://www.nssf.org/safety/safety-conservation-literature/; Alzheimer's Association. (n.d.). Firearm Safety. Retrieved October 01, 2020, from https://www.alz.org/national/documents/topicsheet_firearm_safety.pdf; American Foundation for Suicide Prevention. (n.d.). Protecting others and yourself. Retrieved October 01, 2020, from https://afsp.org/protecting-others-and-yourself; National Firearm Industry and Trade Association (n.d). Safety and Conservation Literature. Retrieved October 01, 2020, from https://www.nssf.org/safety/safety-conservation-literature/
---
These materials were created for the project:
Web-Based Informational Materials for Caregivers of Veterans Post-Stroke
Project Number SDP 06-327 funded by VA HSR&D Quality Enhancement Research Initiative (QUERI)
return to top